ABOUT
Conceived in 2009 in New York City, Cross Border Network is a consulting firm that supports and maintains the business initiatives of companies looking to join the US market.
To be true to your brand and its convictions.
To develop a strategy that is customized to ensure your business' success.
To accomplish your goals and successful expansion into the US market.
Provide long-term support in the establishment of your business.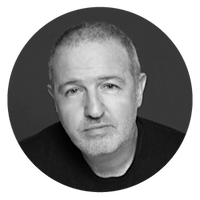 Philippe Finkelstein
Founder & CEO
Philippe founded his own company in 1988, the Altavia group, which specialized in marketing services for retailers (€650M of sales in 2009 and 1400 employees). For 20 years he coordinated the development of Altavia subsidiaries in Europe and Asia. He also provided support to clients as they expanded abroad. Since 2009, he has lived and worked in New York City as the founder and director of Cross Border Network.
Céline Finkelstein
Founder & General Manager
A Doctor of Pharmacy, Celine Finkelstein has acquired nearly 16 years of experience in project management in the pharmaceutical sector, for pharmaceuticals companies, clinics and hospitals. Her assignments have led her to conduct market research, to manage information and medical databases for health portals systems. She is now General Manager of Cross Border Network.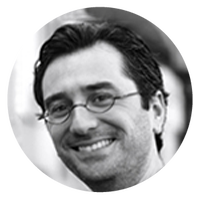 Julien Marzouk
PARTNER & GENERAL MANAGER
Julien has over 10 years of international consulting experience in strategy, market entry and business development. Prior to co-founding Cross Borders, he was the Head of the Strategy Consulting team in New York at Altios International, where he helped European companies expand to the United States, defining their commercial & distribution strategy, designing go-to-market strategies and business plans. Prior to joining Altios International, Julien worked as a Strategy Consultant at Advention Business Partners in Paris, where he assisted corporations and private equity firms on strategic market review, corporate strategy, acquisitions, and commercial due diligence. Julien began his career with CNBC Europe, where he worked as a Business Development Consultant in Africa and the Middle East. He holds an MBA in Corporate Strategy from Bocconi University (Italy) and NBS (France) and a degree in Business Coaching from Columbia University (U.S.).