ABOUT
Conceived in 2009 in New York City, Cross Border Network is a consulting firm that supports and maintains the business initiatives of companies looking to join the US market.
To be true to your brand and its convictions.
To develop a strategy that is customized to ensure your business' success.
To accomplish your goals and successful expansion into the US market.
Provide long-term support in the establishment of your business.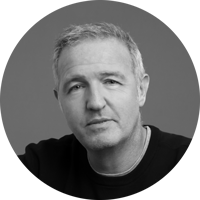 Philippe Finkelstein
Philippe founded his own company in 1988, the Altavia group, which specialized in marketing services for retailers (€650M of sales in 2009 and 1400 employees). For 20 years he coordinated the development of Altavia subsidiaries in Europe and Asia. He also provided support to clients as they expanded abroad. Since 2009, he has lived and worked in New York City as the founder and director of Cross Border Network.